For several app genres in the market today, there is hardly any that can match the popularity of Free movie Streaming apps. These new movie streaming apps can make your movie watching as effortless as it gets. Just with a few taps, you can watch free movies, TV shows, documentaries, and everything else you fancy right through the app. Intrigued? Let's see some useful apps you can use. So here is the list of free movie streaming for Android.
Best Free Movie Streaming Apps for Android in 2021
Of course, you know all about Netflix. The app was an unknown DVD rental-ish service before it scored awards and became a fad. The app lets you watch free movies right on your smartphone and does not intrude on the experience with ads. The app comes at a subscription cost, but the first trial month is 100% free.
1. Hulu
Hulu is among America's favourite apps. The app is really the place to go to when you want to watch free movies or TV show episodes. It's hard to find a show that's not of there. Plus, the streaming is entirely legal. The app too carries a subscription, but after that small fee, everything is free! The app also has a handy kids mode that can save your kids from being exposed to age-inappropriate material.
2. Crackle
Crackle has some of the best original comedy content. There are Comedians in Cars Getting Coffee, Supermansion, and the fantastic Joe Dirt 2. The app is among the best places to go to watch your favourite TV shows. It not only streams on the Android app, but also of PlayStation, Xbox, and Roku. With one free account unrestricted by any subscription fee, there is a whole load of free entertainment waiting to be relished.
3. Snag Films
There are on course, those among us who want to have classy, artistic cinema and not run of the mill popcorn flicks. Snag Films is the perfect app to fulfill that need. The app has Bollywood, African Cinema, Korean films, not-so-famous movies with now-famous actors, LGBT cinema, documentaries, short films, and Film Noir, along with tens of other rare genres. The library is 5000 title-wide, with more being added periodically. It is safe to say Snag Films won't be leaving you bored anytime soon. Also, check out Best Spotify Alternatives
4. Viewster
For Anime and animation lovers, there is Viewster eager to get you your favourite content to watch. There are other non-anime non-animation movies and TV shows too, but the focus is visibly on the genre. Viewster isn't a bad idea for any genre, but specifically for anime fans, this app is a godsend. Plus, since the app is available directly via Android's Play Store, you can see why the app's online fan community is so vast and diverse.
5. Vidmate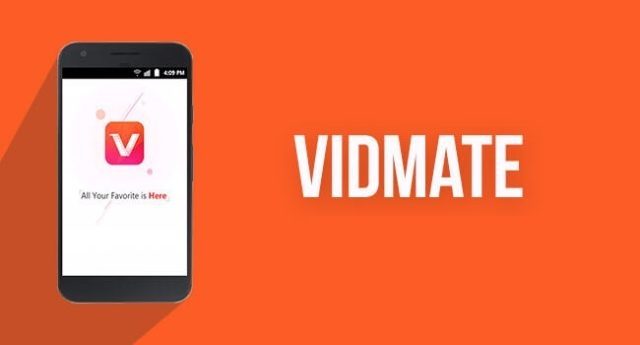 Vidmate should really qualify as multiple apps within one. The app can customize virtually every aspect of itself, including a geographical location based sorter that customizes the suggestions you receive on your home screen. Download videos, browse the internet, get free music, watch and make memes and watch live TV all using this tiny app. Vidmate also has a pretty excellent movie recommendation system that gets you all the hot and happening movies linked to their art on the home screen. Tap one to download and watch it. The app's video player is also commendable, to say the least.
6. ShowBox
Among free movie apps outside the Play Store, ShowBox is pretty much the king. The app does not charge you a single penny. But you get to watch all sorts of latest content with unbelievable ease. The app supports Chromecasting, comes with one of the richest content libraries, and also has means to choose your preferred resolutions, media player format, and servers. The app is updated almost daily, and so that means you can now get to watch your favourite stuff without having to watch those pesky commercial breaks on TV.
7. MegaBox
MegaBox has a similar concept to ShowBox, but it has a pretty different design. With a dark interface populated with poster art of the movies, the app's arrangement on options is pretty easy to follow. The download is through the slow Android Downloader, so i recommend pairing it with a faster downloader like Vidmate. MegaBox's rich library is also updated continuously, and each week, the home screen is entirely different from the last. Also, check out Best Subtitles Download Sites For Movies and TV Shows
8. Cartoon HD
If Viewster wasn't your cup of tea, Cartoon HD might be. The app is free and doesn't interrupt your content with ads or other nonsense. The app also houses non-animated movies, and the focus has been somewhat equalized. But the app's library still has more animated titles than most other apps. Anime fans might be in for some disappointment, though. The app doesn't really have the best resources for that fandom. But you might score some great shows to watch on the app!
9. Terrarium TV
Terrarium TV came out in 2016, and it has hardly been around for a few months. But the app's popularity is undoubtedly a threat to ShowBox's hegemony. The app has a lot of spunk, and it also has more content than any other app. To make sure the content isn't erased, the links available are often from Google Drive, which also makes the videos stream faster. Who wouldn't like that? With four subtitle services integrated right in, a detailed menu for each stream, and tens of links in a variety of prints and resolutions, Terrarium TV could be the free movie streaming Android app you are looking for.
10. Yidio
Yidio is a pretty mellow service that really doesn't stand out much of its own. But the app is fantastic because of one crucial aspect. It tells you where you can watch a movie or TV episode, so you don't have to fiddle with apps that don't have it and waste your time. The service doesn't host the files itself. But you can definitely find a TV show or movie linked there that is free to watch without using an app!
11. WatchDocumentary
For documentary lovers, there is probably no better place than the WatchDocumentary app to get the best educational entertainment of your smartphones. The list of genres is exhaustingly long, and you'll be impressed by the organization of the app. It is a pleasure to browse through as it is also pretty small in size. The app could definitely have done with a few more features and a dash of sophistication, but with the sort of content it offers makes it a pretty unique app, and so we wouldn't complain.
12. Hotstar
Bollywood lovers and soap opera fans can perhaps find no better app than Hotstar to watch their favorite stuff. The app has a paid version to remove ads, the revenue of which keeps the app afloat. But even with users who don't pay, the app lets you enjoy classic entertainment. The content is uploaded almost immediately after the show airs, so you needn't lay off social media to avoid spoilers. The app has the latest Bollywood movies too!
13. CinemaBox HD
Long ago, there used to be an app called PlayBox HD. But the app, despite its virtues, fell into bad times and had to be shut down. CinemaBox HD is PlayBox HD resurrected and rechristened. The app has the same expansive library the previous version had and has only grown it to include an insurmountable number on titles spanning virtually every genre in existence. The app supports Chromecasting, too, so you can watch the stuff you like over the big screen.
14. Movies HD
Ever felt bad for not finding a movie on the promising movie streaming app you downloaded? Well, never again! Newest Movies HD is a pretty great app that carries a pretty neat sort menu to get to your favorite content faster. But it also has an explicitly displayed button which lets you ask for movies you want to watch. We're told the movies are uploaded in a matter of days. We didn't chance upon a movie missing from the app's library, though.
15. Flipps
Flipps is great because it lets you watch free stuff that is already public domain. This means there is no chance of the material being illegal. Why is that worthy of being featured here? Because Flipps has a pretty decent curation mechanism, the results are all something you would like to watch. With just your phone connected to the TV, without needing any new hardware or TV apps, you can control what you watch right from your mobile screen. You might as well throw your TV remote in the sea! The app is Chromecast enabled, and it has received quite some attention from pretty badass sources like Yahoo Tech, Amazon, and Dell Power More.
16. Hubi
Hubi is a free app that can let you watch free movies and TV shows in peace. The app doesn't require a flash player, lets you share your favorite content to social media for others to enjoy, comes with multiple video player support, and also benevolently keeps a record of videos you have watched so you can revisit them easier. Hubi itself does not host the video content, so this app doesn't violate legal sanctions either. Which is great because you get to download videos for later as well. Isn't that great?
17. Tubi TV
Why go to the cinema when it can just live in your Android? Each Friday, Tubi TV adds new TV shows and movies to the content library. The content added is also 100% free to watch without the need for subscription fees or credit cards. There is a very happening "Not On Netflix" section that you can browse through for some pretty amazing stuff to watch that once again, is free. Chromecast your stuff, find new stuff to watch, and continue watching your favorite stuff wherever you left it, no matter which device that was on. Anime is added right the next day it is aired, a most welcome exception to the weekly rule. There are also Korean movies to enjoy.
18. Big Star Movies
For those of you who really enjoy out of the ordinary cinema, Big Star Movies should fit the bill. The app will have you discovering genres of entertainment that are completely new to you. Stuff like Stand up Comedy, Japanese cinema, Rock and Roll flick, Film fest scorers, right along with more traditional stuff like Love stories, Action Films, and Animated movies. The premium service is also available for much cheaper than Netflix, starting at just $5.
19. Popcornflix
The Popcornflix app makes a pretty compelling case, really. There is no subscription necessary or any fees to be paid. The 700 films are a bit small for a competitive app's content library. But there are some pretty great titles over there that are hard to find elsewhere. The app adds more and more films every day, so that should make it impossible to watch every movie. Go ahead and try the Popcordflix app!
20. Flixster
Flixster is pretty helpful when it comes to choosing a good movie to watch. The app carries Rotten Tomatoes scores, and even books you tickets using Fandango. If nothing else, you can try out the trailers the app carries. It is a really great app to prevent your next movie-going experience a dud. Pair it with one of the other apps, and you can know whether the movie will be worth watching or not.
21. ABC
For all ABC fans, you can now enjoy Modern Family and Jimmy Kimmel's right to your Android and iPhone devices. The app has free content to watch, ABCd originals, and Live TV. Watch a few glimpses on Jimmy's popular Mean Tweets segment if you can't catch the full show. There has never been a better way to stay entertained.
22. QuikrMovies
QuikrMovies might not be an app, but its fantastic mobile browser optimization makes it worthy of being classed as one. The website has some pretty great genres of movies uncommon to find elsewhere. The app also classifies content using their dates. So you have movies going back as far as 1920, along with the latest films yet to be released. How cool is that?!
23. YouPeliculas
For those who enjoy content in Spanish, YouPeliculas is a pretty decent option to take recourse to. The lack of proper Spanish content and dubbed movies and TV shows can be pretty frustrating. But thanks to YouPeliculas, you can go ahead and watch your favorite content in the language of your choice. The app covers genres of all sorts, going from Action, thrillers, romance, dramas, and horror flicks. There is a lot you can get out on one simple app. Great, isn't it?
24. Play View
Play View bridges the divide between apps for Spanish and English speaking audiences. The loading screen is a pretty neat embellishment. The home screen is really a convenient place to place recommendations. The latest movies suggested content and trending stuff comes in neat marquee scrolls that you can flick through to browse what's now. All of this is without a single tap! The app has a pretty neat arrangement as well, and your search results are easy to open, choose from, and access. The app also gets you subtitles, but we honestly feel that aspect could do with a little work.
Also Read: 10+ LetMeWatchThis Alternatives and Clones
Bonus Mention – free movie streaming apps
25. JustWatch
If Yidio didn't do it for you, JustWatch is the perfect replacement. The interface is much easier for the eyes. The organization is much more visible, and the Timeline and price drops features make great assets. The app has seen some pretty great reviews by Gizmodo, Techcrunch, and BGR, so you can be sure the app will really take your movie watching to the next level.
Final Verdict:
So these were 25+ Best Free Movie Streaming Apps For Android to light up your 2021 and chase away all boredom. Know some more? We'd love to hear about them! Tell us a few in the comments below.